Royal facial treatment
You are welcome to complete this with a personalised dedication.
Delivery method
Presentee
Preview with inscription text
Add another voucher
Continue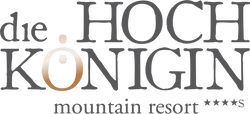 die HOCHKÖNIGIN Mountain Resort
HOCHKÖNIGIN GmbH & Co KG
Hochkönigstraße 27
5761 Maria Alm
Austria
Do you have any questions?
+436584 7447
Your data is safe!
Encrypted transactions
In an encrypted transaction, the data is transmitted securely from your computer to us and protected from third-party access.
Voucher 1
Royal facial treatment
€ 90.–
Payment details
You will be directed to an external page in order to enter your information and complete the reservation.
Information
Data protection:
We use your data exclusively for processing your inquiry or your order. Please see our
Privacy policy
for more information on the handling of personal data.